★★★★★

Love the ThumbPRO! Game changer!
★★★★★

Got my ThumbPRO. Love this thing man. Feels so nice in the hand holding the bat. This thing is money.

I've gotten jammed 2 times and didn't feel a thing. Wish I had this a long time ago haha"
★★★★★

The ThumbPRO fits nicely between your hand and the bat. It 's almost like you don't know it's there. Really nice, love it!
★★★★★

Just wanted to say ThumbPRO is a game changer! Compared to all thumb guards it's the most consistent one I've used as far as where it sits on the hand/thumb and where the bat sits in my finger tips. I love it. I will forever recommend ThumbPRO to everyone.
AS SEEN IN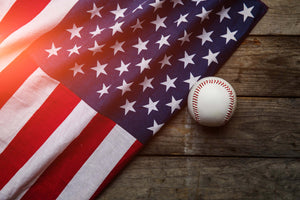 Engineered + Designed + Manufactured in The USA